zOK so here we are, another day
the dream has already and always begun
and the market is composed of bewildering factors
face-lifts for every nation
and the news is sorrowful, impactful, and wise
please visit some of my internet friends
the glorious David Strange for one
at elitistreview
I should say that these are not REALLY my friends but friends in the way that one can befriend a soul out there in the sorrowful landscape of well-meaning digits and desires that get lost in the wind
because I am sure that Strange's high standards would not be none too happy with my ravings and remembrances here out in space
but I do love wine, so....
here is a link to a piece on 2009 Chinon Clos de la Roche
above all notice how Strange remarks, in reference to the idea that there is no reason to wait around when the bottle can be gulped up immediately
"And I mean NOW! I was going to have a glass with lunch and one with dinner but it's all going to be necked over the next few minutes – POWER UP! "
don't save that shit for some other time, power up bucko! oh and speaking of his ramblings on all things Loire, check out this divine take on Huet Vouvray Pétillant:!
http://elitistreview.com/2012/03/31/huet-vouvray-petillant-2007/
(random pic from Vouvray)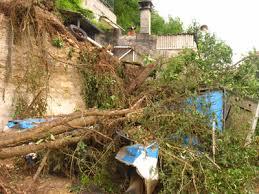 also you will notice the no holds barred approach with which Strange flips aside presumptions and other bastardly bugbears, just drink already, etc and drink very well, with ferocity!!!!
The blinds were supposed to work better than they did. Instead of letting the light in, or keeping it out, they concealed it within their slats and made her wonder whether she shouldn't have just stayed asleep today. The sluggishness of her desire, the deepening sense that things would never be what she wanted them to be, plagued her with joyful passion. She was bored and she always would be. The benchmarks had been fulfilled, she could now rest easy on whatever laurels she had left. Love could wait too, if it had to. What the fuck did she care? She was caught in her little cocoon and things were exactly as they should be. She took a shower (Is this age appropriate?––Ed.). It was a shame that David hadn't come over last night, but then his absence made room for her record player and her petty little reactions to the music she used to like, which was all she had on hand at this apartment. The other records would probably never be recovered. Oh well, wasn't that what she was become a renunciate precisely to achieve, a sense that nothing mattered as long as it could be classified as a thing? And surely David too could be classified as a thing, or really WAS classified as a thing in her mind, in her memory, in her heart. Speaking of hearts, she recalled dining on beef heart. She liked her steak blue. The bliss she felt biting into flesh only so briefly cooked! She looked out the window again. Her boredom got the better of her. She took your punishing realism ANOTHER shower. It was a shame David didn't come over last night, she thought. She thought about the last time they had fucked, it was a few months ago now, and in the intervening months she knew that that last fucking session had sealed the deal in terms of their physical relationship, it was neither a good session nor a bad one, it was just the act, as simple as God designed it to be, without theatrics or dramatic psychedelic releases of tension,
and the blind delight of coming home to
antarctic sorrows, the seemingly blasted way that
dementia creeped in, and cold sores
the clicking of heels, the hundred or so
men in black crowding around the window
to see if their quarry was quitting the table yet
the yellow blinds had set their limits
the lunacy of daytime light!
that it portends greater dominion
than the deity truly allows!